Group Life & LTD
CIGNA Voluntary Group Life (MWG):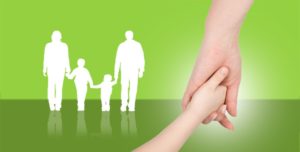 Offer your group clients a group voluntary Term Life product for as few as 5 employees.
No quoting required. Easy to show manual rates provided to employees will allow each person to purchase a face amount based on their needs and budget. Plans from $10,000 up to $250,000.
Guaranteed issue for the first $50,000 of face amount. Convenient spousal rider and child(ren) rider available for family coverage.
Enrollments will be by traditional employee form. Employer can pay monthly premiums by bank draft or by check.
Employer Paid plans are also available with a submitted census.
Reliance Standard Life (RSL):
This is a product for groups of 2 to 19 lives. Provide your group clients with:
Group Life – guaranteed issue $50,000
LTD – up to $7,500 monthly benefit
STD
Accident – three plan options
Critical Illness – $5,000 to $20,000 benefit
All lines of coverage will be guaranteed issued starting with 2 employees!
If the employer does not want to cover all the employees, then offer class based plans. This is fine with RSL! Insure owners only or managers only. Husband and wife businesses are accepted.
Simple application form
No employee forms to complete
No DE9C required